Why Do Soybeans Need Nitrogen?
Like all plants, soybeans need nitrogen to produce chlorophyll for photosynthesis and amino acids that are the building blocks of protein. Soybean crops are unique in that they replenish the soil with nitrogen. When soybeans and other legumes die, their remains are easily broken down. Because soybean crops create more nitrogen than they consume, more goes back into the soil when they die. It is a constant flourishing cycle that few other crops can provide.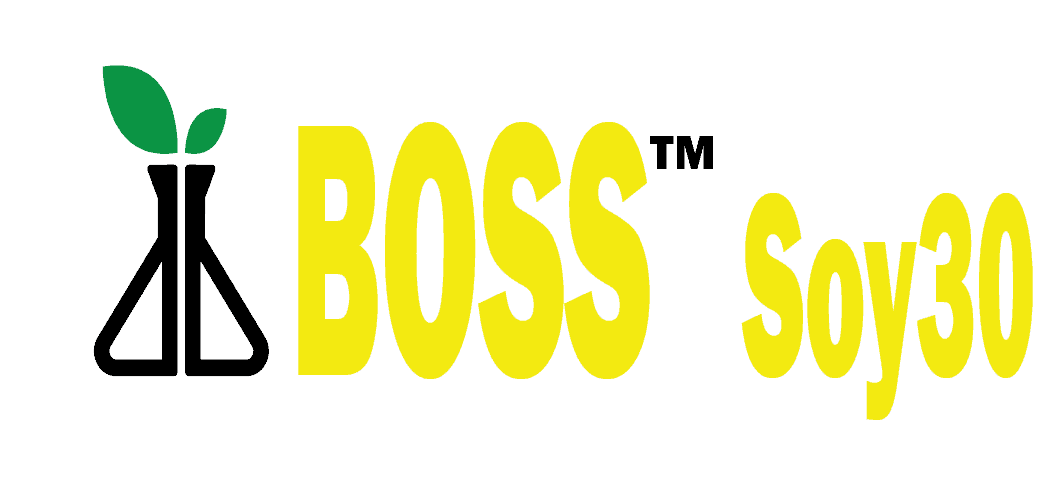 Unfortunately, soybean crops can't get nitrogen from the air. Though the atmosphere is 78% nitrogen, soybeans cannot use it due to its composition. In fact, most legumes cannot use atmospheric nitrogen (N2). It's ammonia (NH3) that soybeans and other plants need. The process to convert nitrogen to ammonia is called nitrogen fixation. It's a complicated molecular process, but here's a short rundown of how it works.
Soybeans are a Miracle Crop
Nitrogen fixation kick starts with a bacterium
Bradyrhizobium bacteria consume the sugars inside the soybean.
This bacterium breaks down the nitrogen in the air as well as breaking down the nitrates in the soil to produce ammonia
This "fixed" nitrogen keeps supporting plant growth.
But if it is great for crops and general farm support, what's the downside?
Soil nitrogen impacts water?
Soil nitrates impact water quality. When the levels are too high, it promotes an excess growth of algae, which depletes the water of oxygen, thereby suffocating fish and other aquatic organisms. It's also bad for us. Excess nitrates in our drinking water can decrease the oxygen-carrying capacity of red blood cells.
The upside is that the organic nitrates produced from
soybeans
and other legumes do not attach to the soil, therefore the nitrates become soluble. So, you don't have to worry about excess nitrates being carried into other crops and water supplies.
Better yet, the more soybean crops you plant, the more pounds of nitrogen that are returned to the soil to improve your fields. When farmers grow soybeans in rotation with corn and wheat, they can reduce fertilizer rates by several pounds per acre. That is money saved and environmental damage prevented. Everyone loves that.
How do I improve my soybeans with Nitrogen?
Nitrogen does amazing things for soybean crops. Working with Dakota Bio for your biological nutrient needs will only increase your success. Want to learn more about what nitrogen can do for your crops? Even better, do you want to learn more about why your soybeans need nitrogen and other biological support? Dakota Bio is here to help you expand your Biological Nutrient knowledge. Get ready to learn more together!
Click to discover more at Dakota Bio, your micronutrient expert.